ARE YOU LOOKING FOR A WEST KELOWNA MUSIC/PIANO TEACHER?
Welcome to Children's Piano-Arts Corner Studio
A place where Creativity, Music Appreciation and Artistic Expression connect
Claudia offers a wealth of experience, knowledge, and a passion for teaching a unique piano-arts curriculum.
Whether for fun, a hobby, a music-arts therapy, music appreciation, music composition, a student in the RCM piano, theory, history certification program, playing piano duets, or interested in 2-piano ensembles!
Our studio offers a unique & inspiring inter-connection of the arts experience – blending piano playing with storytelling and painting or photography. Claudia, a certified BCRMTA/CFMTA teacher and photographer, can inspire you to achieve your goals.
Recitals, performing in the community, and attending concerts and workshops are often part of the enriched CPAC studio curriculum. Long-distance ZOOM and FACETIME lessons are available. ALL AGES AND LEVELS WELCOME.
Photo Safari Courses Now Available
We are offering a 2-full day photography course for all ages. This is an introductory course for anyone with a camera who wants to take part in "IGNITE YOUR SENSES".
Dates: Weekends until October 31 2023, and then again from July 6, 2024. Course hours are 9:00 a.m. to 4:00 p.m. $80 per person.
(Minimum of 6 persons to run each weekend program).
Reserve your spot today! Call 250-768-1404
Claudia is looking for piano performance opportunities to perform at classy events, receptions, dinner engagements, or weddings. (Note – An acoustic piano is required to provide a professional top quality performance).
MUSIC IS IN THE AIR
SPECIAL IN-HOUSE INDIVIDUALIZED LEARNING
Our friendly, open-concept studio/gallery in a walk-out rancher with a garden oasis, offers a fun and exciting curriculum with a variety of inspiring activities and unique projects.
A personalized course of study stimulates musical development to help a child establish skills, nurture talents and reach their fullest potential.
A parent is very much encouraged to be an observer during the child's lesson to help the child learn and guide with practice time during the week.
Our studio is acclaimed for its excellence in learning that inspires kids by sparking their imagination, enhancing their artistic expression and nurturing their creative thinking
The all-round music-arts curriculum opens doors to discovering new ideas, introducing valuable life skills, helping children excel in school, getting to see and listen to other young musicians, and making new friends.
Introducing Claudia Kargl
ARCT equivalent in Piano Performance from McGill Conservatory (with 95% very high distinction)
B.C. Registered Music Teacher
Bachelor in General Studies -Open Learning
Accepted to UBC Master's Program in Curriculum Studies
Founder & President of YAPClub (Young Artist Performer's Club)
Performances at Hycroft Mansion in Vancouver
Published Author of 2 children's music education books
Double Graduation Portfolio – Gold Seal of Merit – Excellence in Photography – FocalPoint – Vancouver
Founder & 7 years tenure as President of SASFY (Summer Arts Scene For Youth)
Supporter of the Arts Finalist by Arts Council of Central Okanagan
Celebrating 40 years of creative professionalism in the community
Canadian Federation Music Teachers' Association Acknowledgement: 3X Awarded for Professional Teaching Excellence
Plaque Recipient: "For Your Wonderful Talent Of Making Music Fun"
Hailed as " True Artist Performer" by International Piano Competition Judge Roubakine
Committed to the pursuit of excellence in music & the arts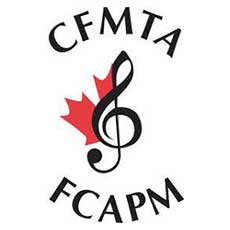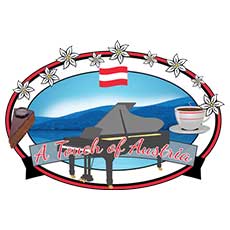 Visit Our Unique Entertaining, Sociable and Delicious West Kelowna Attraction
Hosts Claudia Kargl welcomes you to visit her art gallery, garden patio, and piano studio oasis with a panoramic view of the Okanagan mountains and lake. Visit her website to find out about upcoming events. Treat yourself and friends to a unique getaway experience that ignites the senses. Enjoy the state of the art ambiance, professional piano playing on a beautiful grand piano, Austrian decadent homemade culinary cuisine – traditional handed-down family recipes and imported Viennese coffees with freshly whipped cream – amazing iconic world class music performances, delightful & informative commentary, and original studio custom-designed DVD presentations. 3063 Bridlehill Drive, Smith Creek, West Kelowna.
An amazing place awaits you to discover the empowering world of music.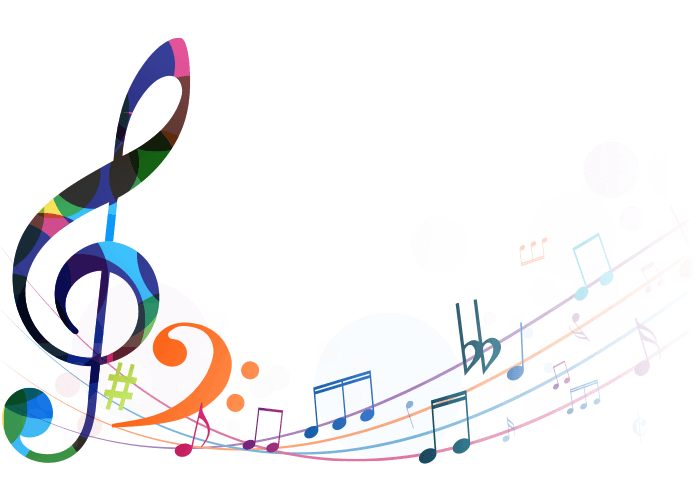 Children's Piano-Arts Corner Studio
3063 Bridlehill Drive in West Kelowna (Smith creek area).