State of the Arts Setting & An Ideal Learning Experience
Children's Piano-Arts Corner Studio in West Kelowna is a vibrant art gallery with original oil paintings and photographic artwork amidst a fully equipped music studio with diverse learning centres and two professional performance Yamaha pianos offers a beautiful, creative and artistic setting for learning, appreciating and performing music.
An open concept gallery – studio in a walk-out rancher leads to an award-winning Community in Bloom Garden with a gurgling fountain area, panoramic mountain/lake views and terraces for student artwork showcase presentations.
SHARE THE PASSION IN MAKING MUSIC
Join the CREATIVE Children's Piano-Arts Corner Unique, Fun, Inspiring EXPERIENCE!
An amazing place awaits you to discover the empowering world of music.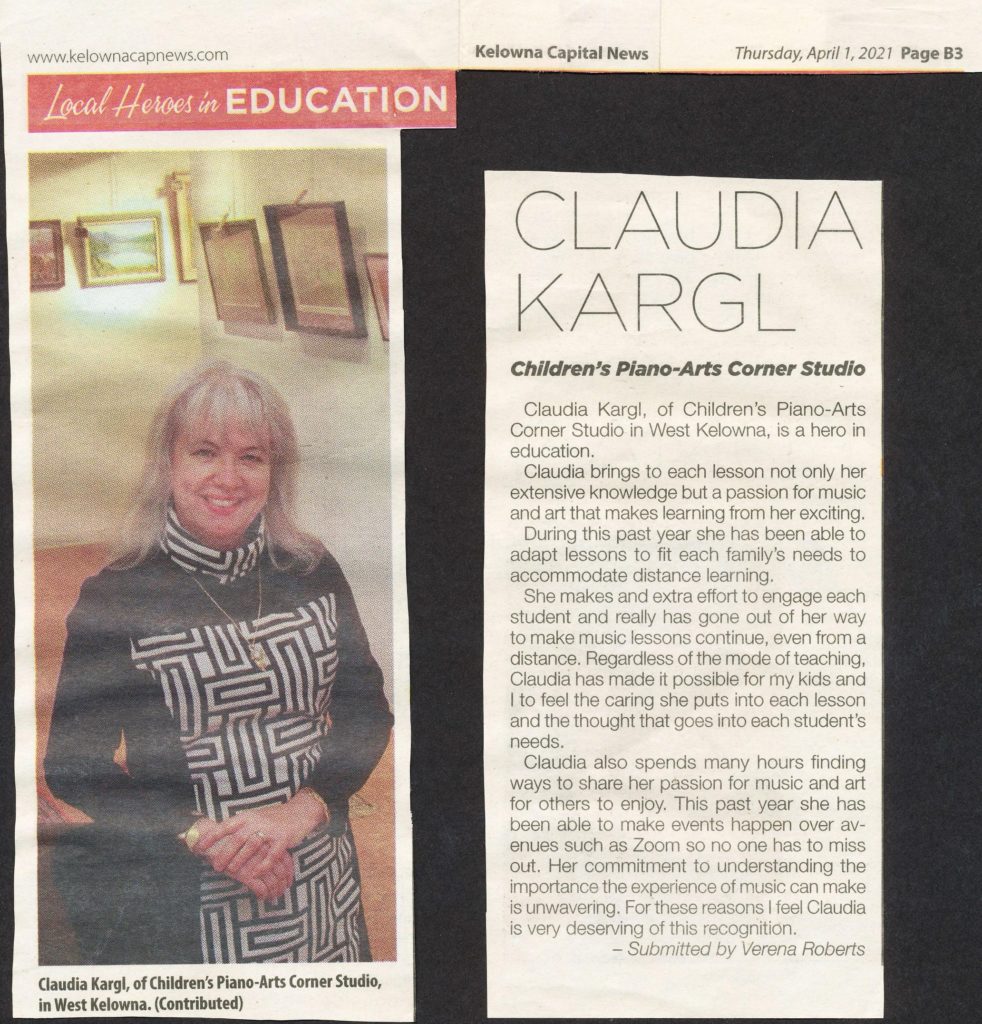 Hi friends!

Is anyone looking at starting piano lessons? I wanted to share my son's studio! It's a very creative program and each student works on materials they are interested in (dinosaur pieces, nature pieces etc). Teacher Claudia also has a rewards system, 'piano bucks'. The harder you work, the more bucks you receive. They can be redeemed for prizes like Chapters GC, London Drugs GC, DQ Cakes ETC. It is also great to be at a studio with recitals so the kids can show off their talents. Not only is this a piano studio – it is also an arts studio. Students create artwork to go along with their music. Lastly, this program creates confidence in individuality and inspires and motivates children to work hard. Since being with teacher Claudia my children have found a love for piano/music that they didn't have before. They also feel confident to perform and have a great sense of pride in their work.

– Syd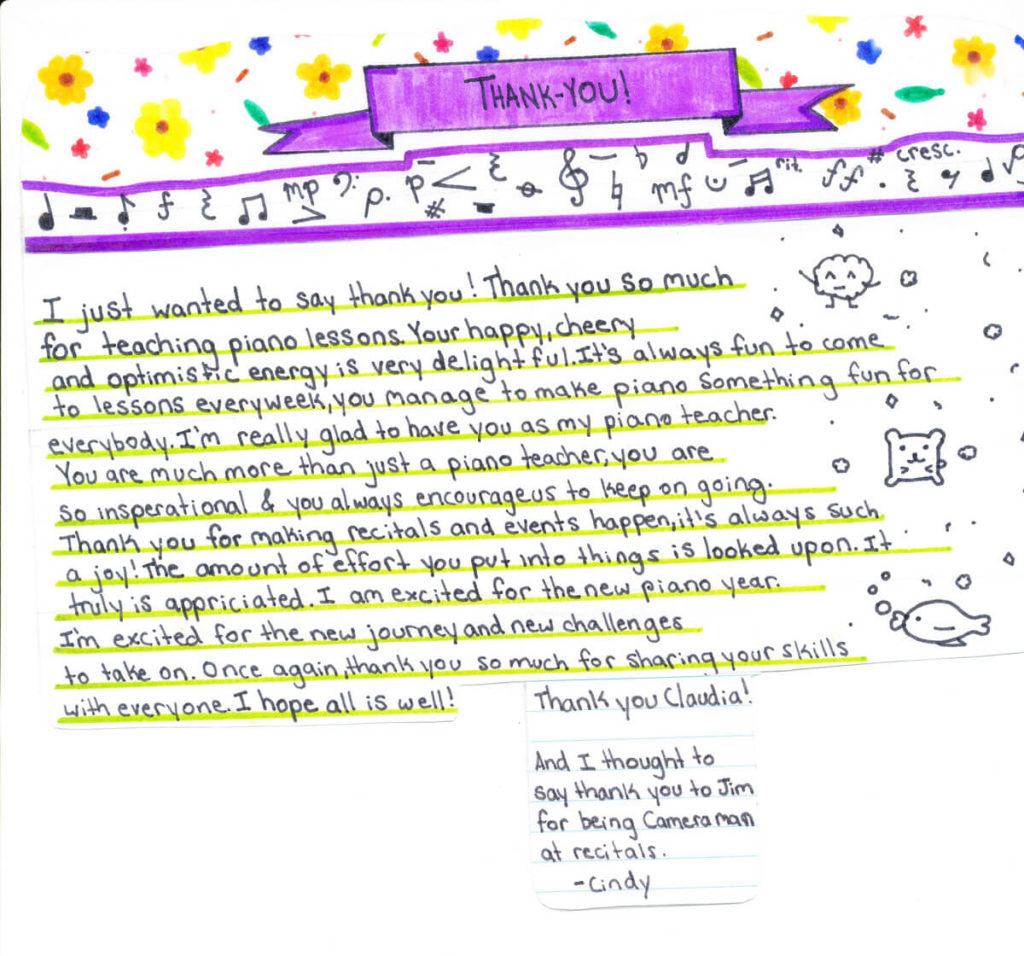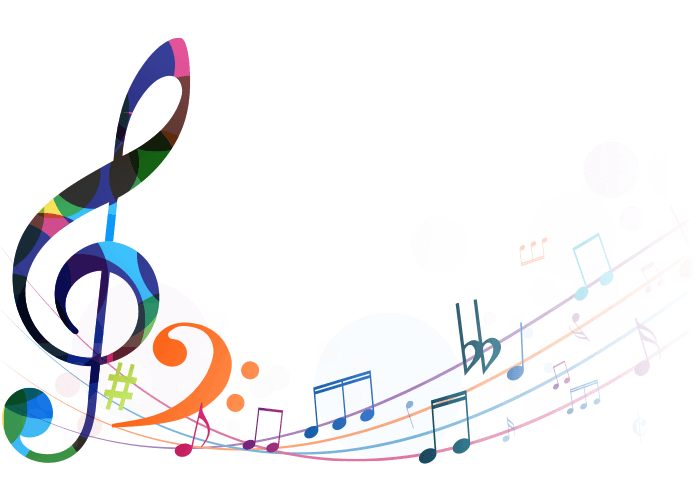 Children's Piano-Arts Corner Studio
3063 Bridlehill Drive in West Kelowna (Smith creek area).