State of the Arts Setting & An Ideal Learning Experience
Children's Piano-Arts Corner Studio in West Kelowna is a vibrant art gallery with original oil paintings and photographic artwork amidst a fully equipped music studio with diverse learning centres and three professional performance Yamaha pianos offers a beautiful, creative and artistic setting for learning, appreciating and performing music.
An open concept gallery – studio in a walk-out rancher leads to an award-winning Community in Bloom Garden with a gurgling fountain area, panoramic mountain/lake views and terraces for student artwork showcase presentations.
SHARE THE PASSION IN MAKING MUSIC
Join the CREATIVE Children's Piano-Arts Corner Unique, Fun, Inspiring EXPERIENCE!
An amazing place awaits you to discover the empowering world of music.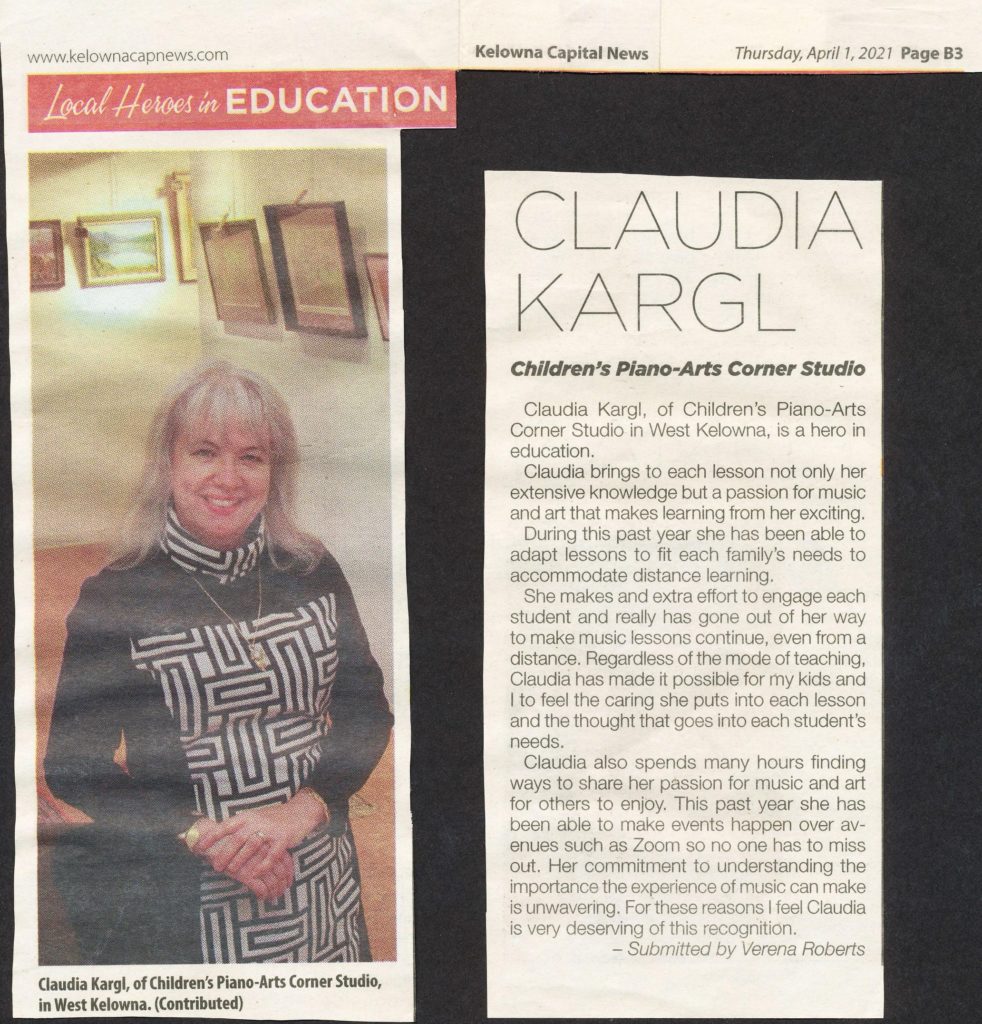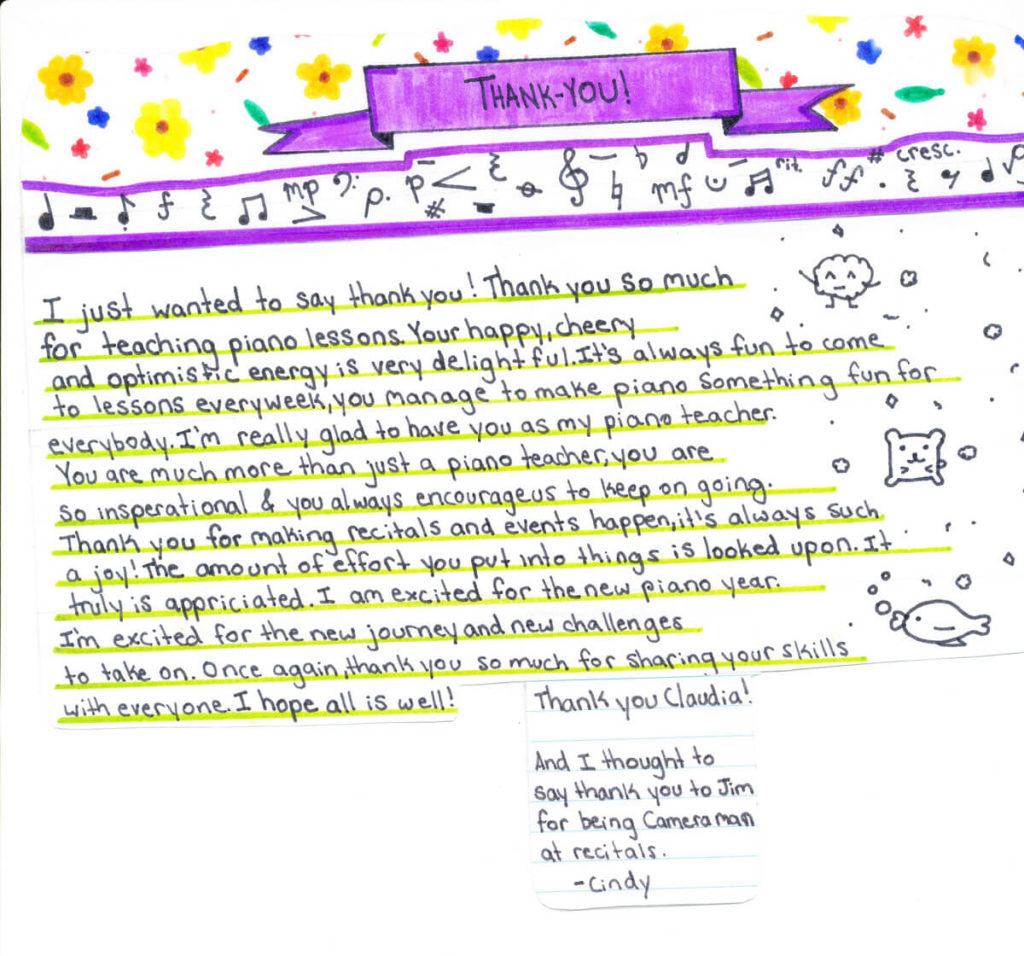 Your passion & dedication in what you love doing is very apparent and looked upon, it's amazing! I'm extremely grateful to have you as my piano instructor.
Cindy Lay
Thank you so much for your excellent music programs which you put together. I enjoy your Sunday showcases very much with top artists from around the music world. Now I understand much better what music wants to tell us! Not to forget the lovely intermission breaks with Claudia's Austrian homemade specialties from original recipes and good Viennese coffee.
Marianne Figura
I want to express my sincere gratitude for all your efforts this year. We love the approach you take to learning. It is fun, inspiring and truly unique. Our family greatly appreciates the time, effort and way in which you help Weston & Walker. I thank you again for all the wonderful work & time that you have put in to make this another successful year.
Kind Regards, Sydnay & Family
John and I really enjoyed your soiree programme yesterday. It's a special day when we hear you play the piano. And especially a big thanks for my glitzy bag of Austrian chocolates. I am enjoying them, only one a day and no sharing! Pam Ward
Thank you both Claudia & Jim for hosting such a beautiful event with such deliciousness!
Nicole Gable
Hi friends!
Is anyone looking at starting piano lessons? I wanted to share my son's studio! It's a very creative program and each student works on materials they are interested in (dinosaur pieces, nature pieces etc). Teacher Claudia also has a rewards system, 'piano bucks'. The harder you work, the more bucks you receive. They can be redeemed for prizes like Chapters GC, London Drugs GC, DQ Cakes ETC. It is also great to be at a studio with recitals so the kids can show off their talents. Not only is this a piano studio – it is also an arts studio. Students create artwork to go along with their music. Lastly, this program creates confidence in individuality and inspires and motivates children to work hard. Since being with teacher Claudia my children have found a love for piano/music that they didn't have before. They also feel confident to perform and have a great sense of pride in their work.
Syd
You are such a blessing in our lives and I am so thankful you work with us. It is not always easy so thank you from the bottom of my heart.
Crystal Schoffer
I am so grateful to have had you as my piano teacher. I will forever remember all the wonderful things you taught me like discipline, perfection and the art of performing. I will miss having you as not only a teacher but also an inspiration xoxox
Catalina Allenby
Thank you for teaching me all these years.Not only did I learn the skills of piano from you, but also the art and passion of music and the positive attitude towards life. Everything you taught me will be treasured by me forever. I will always remember you. Thank you again for being such a wonderful piano teacher!
Grace Lei
You are such a positive influence in Clare's life. I certainly wish they were more teachers like you – teachers who build positive relationships with their students and are able to challenge and inspire.
Lynn Sully
Every time I am near a piano, I think of you. You are one of the few people in the world who has made a career out of doing something they absolutely love doing. Keep on inspiring your students.
Christina Nordquist
Claudia, your passion for the arts is truly inspiring. Thank you for always dreaming up new, creative ways to engage students.
Jessica Balehowsky
Claudia, your amazing talent and choice of pieces moved me to tears. I don't recall ever being up so "close and personal" with anyone of your extraordinary musical talent. Everyone loves listening to you play the piano. Thank you for all your entertaining musical soirees.
Pam and John Ward
Thank you for all you do and your pure heart and genuinity!
The Gable Family
Straight From The Heart Part 1 features piano repertoire through the ages. This includes an improvised fantasy version of Pachelbel's Canon in D Pachelbel, Mozart, Beethoven, Schubert, Chopin, Debussy, Satie, and Joplin's Maple Leaf Rag. This studio recording features Claudia Kargl at the piano. $15.00
Straight From The Heart Part 2 ranges from classical piano music to "hit" pop ballads – creating an overall impression of hope, calmness, and balance. This CD includes personal photos from the Central Okanagan as well as a studio performance of Satie's Gnossienne No. 3 that creates an uplifting, carefree, "floating in the clouds" impression. Be immersed in 'body, mind and soul' harmony. Featuring multi-disciplinary artist performer Claudia Kargl playing Ave Maria, Bach, Gounod, and Chopin, as well as famous movie tunes including Send In The Clowns, Bring Him Home, Polar Express, My Heart Will Go On, River Flows in You, and a bonus of three piano duets for two pianos. $25.00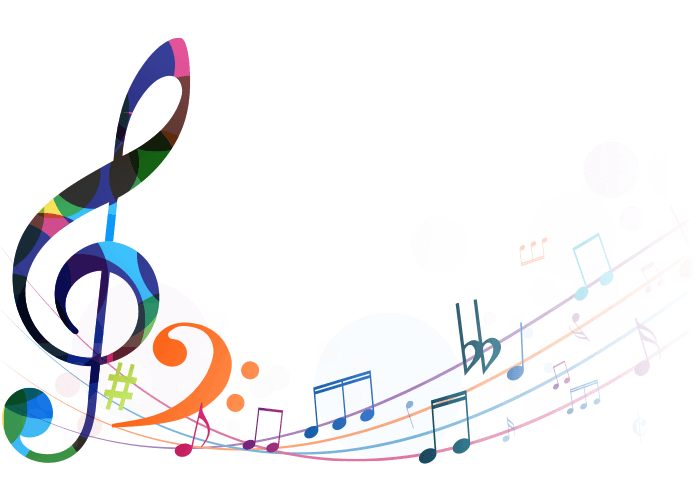 Children's Piano-Arts Corner Studio
3063 Bridlehill Drive in West Kelowna (Smith creek area).